Holeshot
A drum workstation has been revealed that has been three years in the making. Yes, we wrote 'WorkStation.' This means the Product & Design teams were thinking futuristically (Future and Electronic drumming) WHAATTT!!? Things are changing in the e-drum industry. It's tangible, it's lovely, and it's overdue. In this article we are specifically focusing on the module and take a moment to speculate on the cost.
I see this module ranging from $1,600 - 1,900 USD. I also expect more module sales than actual kit sales due to backwards universal compatibility with other brands. Let's take a look at why this price point jumps to mind.
Raw materials for the module probably top out around $150 (estimated). Focusing on production of the module (only), you have the following at minimum:
Screen
Casing
Internal Hard Drive
Ram
Various Motherboard Components & Chipsets
Additional Factors
Sales velocity will be low for entire kits. Some people may be willing and able to drop the amount of $$$ required to purchase one of the available sets brand new -- it just won't be many. If that sounds weird, take a trip to your local music center and ask an associate how many top-tier drum sets they move. Now GEWA thought this through I'm sure. Hundreds of thousands of people own acoustic drums. Most won't want to switch to electronic drums but may be willing to do an acoustic conversion. Do acoustic conversions require a sound engine? Yes suh!
GEWA & DW would eventually need to ensure profitability (we have the solution outlined a bit later). The following must be paid for:
Marketing
Customer & Product Support
Research & Development Costs
Shipping & Packaging
At the moment, the GEWA G9 Workstation is slated for a Fall of 2018 release (Europe). As more details are (Quick Start Video Guide), we will compare it to the only thing remotely in its field forward-thinking wise (The Pearl Mimic Pro) and then we will look back and speculate on how these changes affect the product road maps of the old guard Roland, Yamaha, Alesis, and KAT.
Our 3 Personal Takeaways
And to divert the focus from a not yet demonstrated sound library. The sounds will be top notch and if not, most serious drummers use dedicated VST software anyway or a hybrid combination.
User Experience
Hazarding a guess, only about 5% of the general drumming population has ever read a manual cover to cover. To get the most out of electronic purchases, users rely on visual YouTube demonstrations or just generally fiddle around. Now, give a baby a smartphone with a nice bright touchscreen. Watch what happens. Apple has made billions off a simple UI. GEWA is betting that ease of use will sell. Check out this linked video of users gleefully navigating the responsive touch screen. The module also includes a PDF reader which means quick access to features and Wi-Fi connectivity, meaning the potential to display How-To-Videos in the product rather than making a user hunt for them.
GEWA: Here's a tip -- humans love to watch and share (entertainment). Figure out how to do that with the workstation and a niche is born.
Connectivity and the Cloud
Over-the-air updates have finally arrived in the drum industry. Seriously, if car infotainment systems run maintenance checks while driving and update maps and traffic on the fly, why were we living in the 50's with all these advanced electronics being demonstrated today. I am looking forward to saying goodbye to painful software version updates (press and hold this, while tapping out a 5/4 rhythm) once and for all. We at Prism have been huge proponents of a marketplace where users can buy and sample various instruments and sounds. We just want OPTIONS and lots of them!
Oh, yes, we did see that S/PDIF connection option. Tips cap! Welcome to Studio Production GEWA.
A Serious Contender
Industry giants Roland and Yamaha may have been able to ignore the ripple the Pearl Mimic Pro release made throughout the drumming community, but now everything has changed. There is no going back to boxcar bulky, knob-based navigation. If you're like us, you never want to see an F3 button on a drum module again.
Now the owners of these super expensive modules will die hard and I understand. Don't worry, like hotel chains and paperbacked books... you'll adapt kicking and screaming the whole way. We also remember when kids used to go door-to-door hustling snow removal services. Then snow throwers arrived....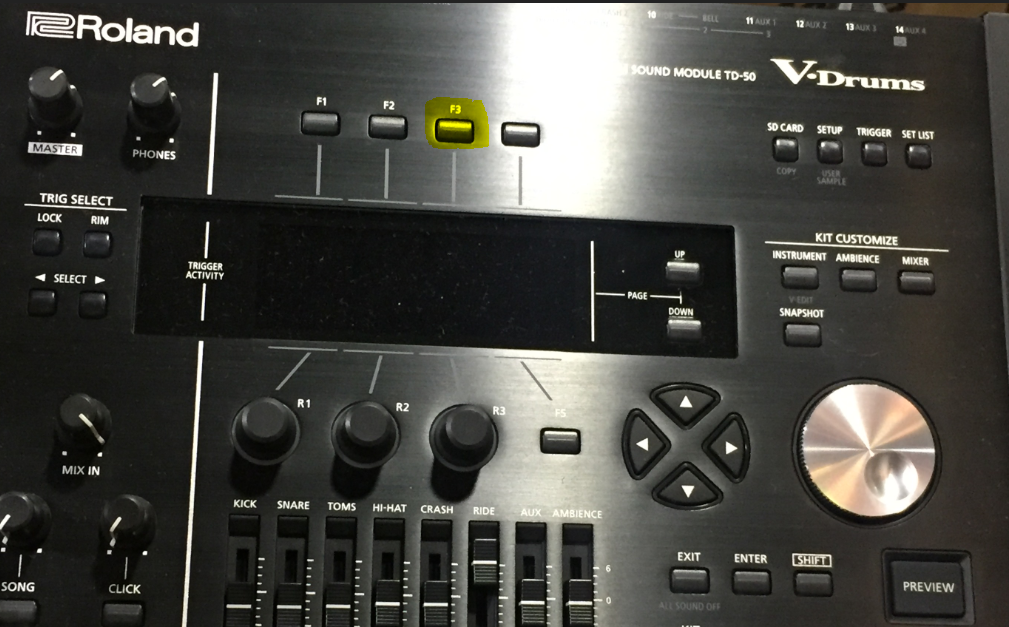 General Musings & Revenue Theory
Utilizing cloud computing along with a digital touch interface has opened potential revenue streams. With a little bit of work, the module could incorporate video playback…Ching, Chang - A - Lang.
Drum Clinics – What if I could take a class right from my module? This would surpass Yamaha's interactive learning feature.

Integrations – It's a workstation, how about a YouTube/Sound Cloud integration?

Ad Revenue –Watch a 15-second ad in the GEWA cloud store to download a free kick drum sound.

User-Generated Content - Now if GEWA, DW, and their partners at Dream are true visionaries, the true potential here is user-created samples. There might be 50 super famous recording studios in the world but there is genius in all of us. This is far flung but whoever figures out a viable compensation plan for user-generated content would make millions (See all social platforms). Twitter owns exactly 0% of our thoughts but the company generated an IPO and ad revenue because humans want to see 'What's New.''
Gewa G9 Digital Drum Workstation Key Specs:
10" Display Touch Screen Interface (Superslick)
4 Knobs (Undefined Functionality)
GEWA Electronics Cloud (Sound Library Access)
128 GB Memory
4GB RAM
Bluetooth
Wireless Connectivity
S/PDIF (Audio Connectivity + Transfer)
Mix In/Monitor Out
USB Male B
MIDI In/Out
Compatible with other manufacturers pads
Pro Audio Recording Tools
This is truly change that we can believe in. I smell it brewing! Rest assured that only good can come of this. Strap in and enjoy the ride. Thank you DWe and remember